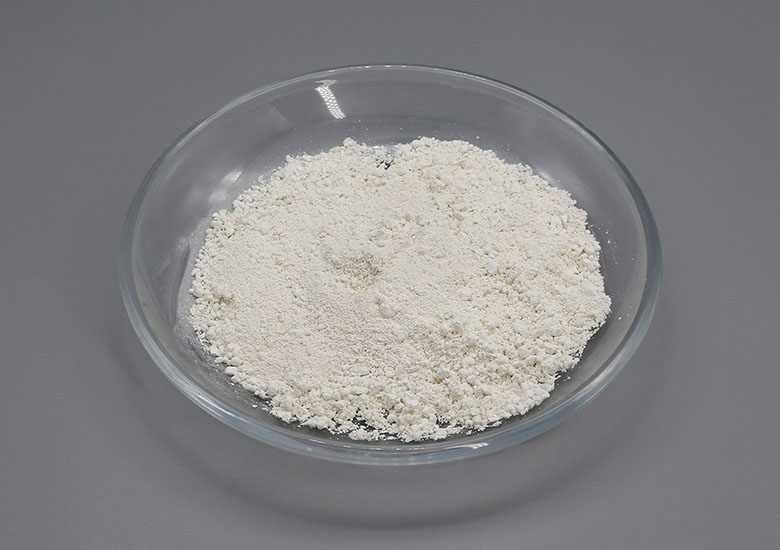 ---
Rubber Retarder Agent V.E/C
---
CHEMICAL NAME:
N-Phenyl-N-(Trichloromethyl-sulfenyl)-benzolsulfonamide
SYNONYMS:
Benzenesulfonanilide,N-[(trichloromethyl)thio]- (7CI,8CI);
N-[(Trichloromethyl)thio]-N-phenylbenzenesulfonamide;Vulcalent E;
MOLECULAR FORMULA:
C
13
H
10
C
13
NO
2
S
2
MOLECULAR WEIGHT:
382.5
CAS NO:
2280-49-1
EINECS NO:
218-915-0
CHEMICAL STRUCTURE:

(V.E): For pure powder (N-Phenyl-N-(trichloromethyl-sulfenyl)-benzenesulfonamide) 
Purity
≥ 97.0%(HPLC)
Melting point
≥ 108°C
(V.E/C): For composition (with CaCO3 and oil) 
Assay
≥ 90.0%(HPLC)
Ash
< 6.0%
Volatiles
< 0.3%
Sieve residue,0.05mm
< 0.1%
Mineral oil content
1.5 ± 0.5%
---
PROPERTIES:
---
White to off-white powder.
---
APPLICATION:
---
Retarder agent, accelerator.
---
STORAGE VALIDITY:
---
One year/Keep cool (less than 25°C) and in closed original packing.
---
In general, the recommended shelf life is typically two years when stored properly in the original sealed packing.Please note the above data would vary between different situations.
The product may not fully express its function when used in uncommon circumstances.