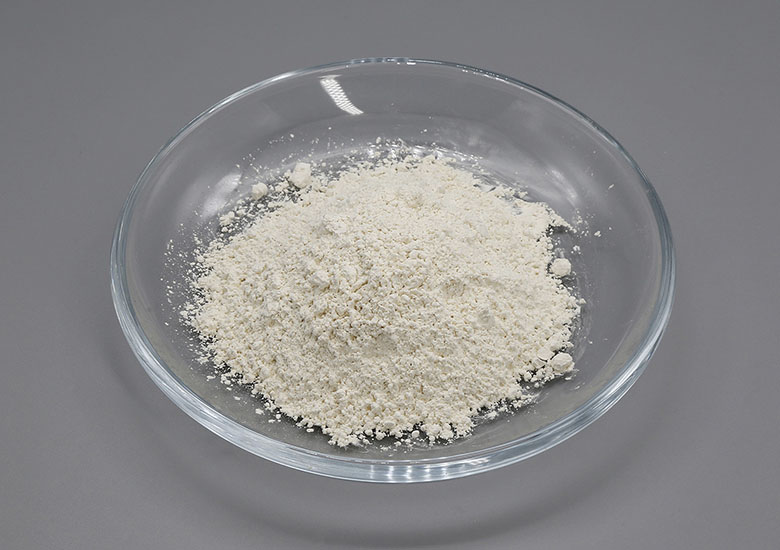 ---
Rubber Antiscorching Agent PVI
---
CHEMICAL NAME:
N-(cyclohexylthio)phthalimide
MOLECULAR FORMULA:
C
14
H
15
O
2
SN
MOLECULAR WEIGHT:
261.34
CAS NO:
17796-82-6
CHEMICAL STRUCTURE:

PVI (CTP) 25KG/BAG
ITEM
POWDER
OILED POWDER
GRANULE
Appearance (visual inspection):
White powder/granule
Initial M.P. ℃ Min:
89
89
89
Loss on drying
0.4
0.2
0.4
Residue on (150μm)%≤
0.1
0.1
\
Toluene Insoluble% ≤
1
1
1
Ash content% ≤
0.2
0.2
0.2
Oil content %
/
1.0-2.0
/
Strength of grain(N)
/
/
0.6-2.5
---
PROPERTIES:
---
White powder/granule. Density is 1.25-1.35. Soluble in acetone, benzene, toluol, ethyl acetate, hot CCl4 and hot alcohol, slightly soluble in gasoline, insoluble in kerosene and water.
---
APPLICATION:
---
PVI can prevent early vulcanizing in glue processing, Improving safety. At the same time significantly improve the storage stability of the glue, preventing natural vulcanization phenomena.
In NS, M, DM, CBS, semi-effective or efficient systems, to improve the plastic materials capability. No foam, pollution and other adverse effects.
Mainly use for natural and synthetic rubber, particularly with sulfenamide accelerators composing a good sulfuration system
---
PACKING & LOADING:
---
Packed in Kraft paper bags of 25kgs/20kgs net each with P.E. liner inside, or jumbo bags.
12Mt per 20'GP, 24Mt per 40'GP, palletized.
---
STORAGE VALIDITY:
---
12 months.