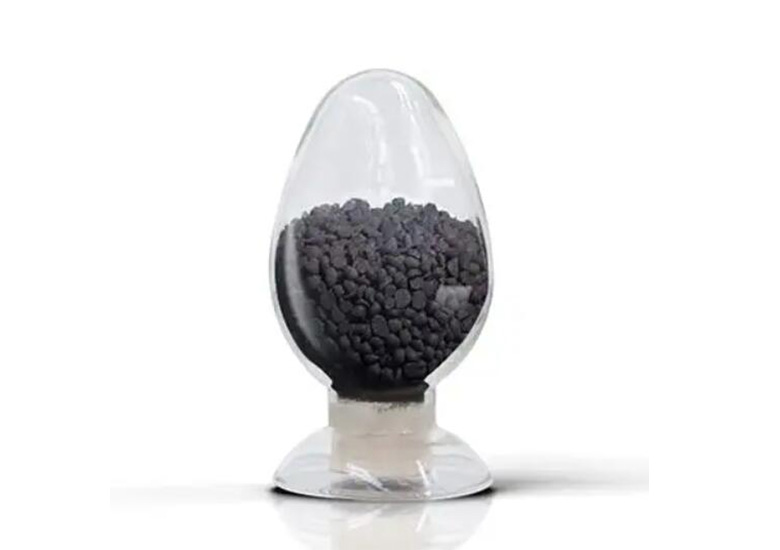 ---
Rubber Antioxidant DTPD(3100)
---
CHEMICAL NAME:
N, N'-Bis(methylphenyl)-1,4-benzenediamine
MOLECULAR FORMULA:
C
20
H
20
N
2
CAS NO:
68953-84-4
CHEMICAL STRUCTURE:

| | |
| --- | --- |
| ITEM | SPECIFICATION |
| Appearance | Brown-gray to black flake or granular |
| Initial M.P., °C | 92.0-98.0 |
| Loss on drying (Max) ≤% | 0.3 |
| Ash (Max) ≤% | 0.3 |
| Purity (GC) (Min) ≥% | 90 |
---
PROPERTIES:
---
Brown-gray to black flake or granular, soluble in benzene and acetone, insoluble in water.
---
APPLICATION:
---
An antioxidant which is particularly good in neoprene.It can be used in tire industry as well as many other rubber products. Its performance of anti-ozone, anti-scratch and anti-cracking is far better than antioxidant A and D. DTPD has good long-term performance especially used with the antioxidant 4020 or 4010NA 1:1. Its greatly increased solubility in rubber and the much lower blooming allow a greater using amount. It has little influence on vulcanization and scorch. Its resistance to toxic metal is strongest and its time playing protective effect is longest so that it is particularly fit to applied to demanding truck tires, off-road tires and radial tires and bias tires. It can completely change the defect of red tire result from the application of antioxidant 4010NA and 4020.
---
STORAGE:
---
Keep container tightly closed in a cool, dry and well-ventilated place, avoiding exposure of the packaged product to direct sunlight.