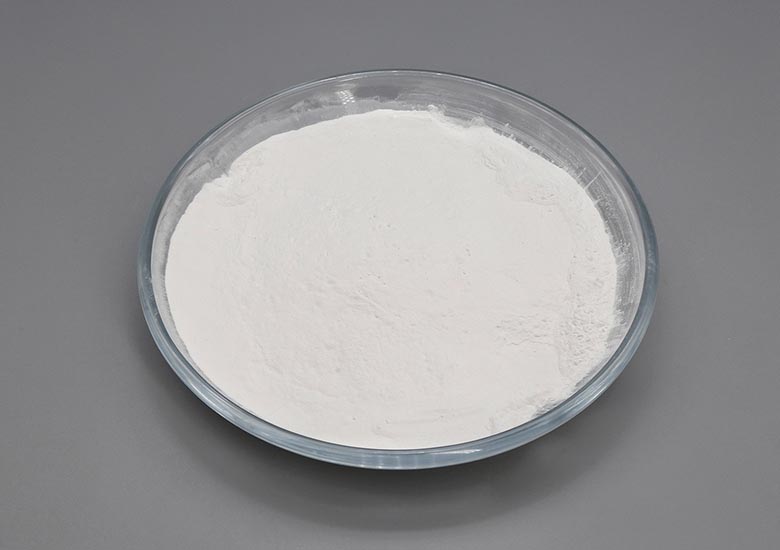 ---
Rubber Accelerator ZBEC
---
CHEMICAL NAME: Zinc dibenzyl dithiocarbamate
MOLECULAR FORMULA: C30H28N2S4Zn
MOLECULAR WEIGHT: 610.18
CAS NO.: 14726-36-4
CHEMICAL STRUCTURE:

ITEM
POWDER
OILED POWDER
GRANULE
Appearance
White powder/granule
Initial melting point
180.0℃ min
180.0℃ min
180.0℃ min
Loss on drying
0.30% max
0.50% max
0.30% max
Ash
10.0-20.0% max
10.0-20.0% max
10.0-20.0% max
Residue on 150μm sieve
0.10% max
0.10% max
/
Residue on 63μm sieve
0.50% max
0.50% max
/
Additive
/
0.1%-2.0%
/
Granule diameter
/
/
0.6-2.5mm
---
PROPERTIES:
---
ZBEC is white powder/granule. White powder. The density is 1.42.
---
APPLICATION:
---
Afte-processing secondary accelerator.
Can be used as primary in latex. High resistance to hydrolysis, low solubility in rubbers. Fast at higher vulcanization temperatures. It has longest anti-scorching capability in the dithiocarbamates. recognized to have low nitrosamine potential. Used in sheeting, extrusions and latex, NR, IIR, SBR, and EPDM.
---
PACKING & LOADING:
---
Packed in Kraft paper bags of 25kgs net each with P.E. liner inside, or jumbo bags.
12Mt per 20'GP, 24Mt per 40'GP, palletized.
---
SHIPPING MARKS:
---
Neutral export standard. Also can be customized.
---
STORAGE VALIDITY:
---
12 months.