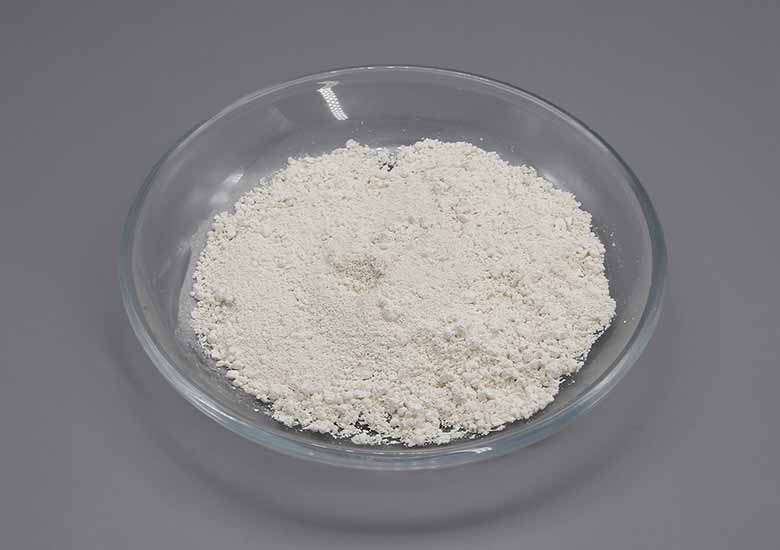 ---
Rubber Accelerator TMTD
---
CHEMICAL NAME:
Tetramethyl thiuram disulfide
MOLECULAR FORMULA:
C
6
H
12
N
2
S
4
MOLECULAR WEIGHT:
240.41
CAS NO.:
137-26-8
CHEMICAL STRUCTURE:

ITEM
POWDER
OILED POWDER
GRANULE
Appearance
Light gray powder/granule
Initial melting point
142.0℃ min
142.0℃ min
142.0℃ min
Loss on drying
0.30% max
0.50% max
0.40% max
Ash
0.30% max
0.30% max
0.30% max
Residue on 150μm sieve
0.10% max
0.10% max
/
Residue on 63μm sieve
0.50% max
0.50% max
/
Additive
/
1.0%-2.0%
/
Granule diameter
/
/
1.0-3.0mm
---
PROPERTIES:
---
White or light gray powder/granule. Density is 1.29. Soluble in benzene, acetone, chloroform, CS2. Partly soluble in alcohol, diethyl ether CCI4. Insoluble in water, gasoline and alkali with lower concentration. Meeting hot water becomes to dimethyl ammonium and CS2. Be sensitive to skin and peogaster.
---
APPLICATION:
---
Can be used as a single accelerator, as a secondary accelerator or as a sulpur donor in most sulphur-cured elastomers. Scorchy and gives fast cure rates. Produces and excellent vulcanization plateau with good heat aging and compression set resistance insulphurless and EV cure systems. Good color retention is obtained in non-black vulcanization. A valuable secondary accelerator for EPDM.
May be used as a retarder in the vulcanization of polychloroprene rubber with ETU and also be used as bactericide and pesticide.
---
PACKING & LOADING:
---
Packed in Kraft paper bags of 25kgs net each with P.E. liner inside.
Granule Form: 10Mt per 20'GP, 20Mt per 40'GP, palletized.
Powder Form: 8Mt per 20'GP, 16Mt per 40'GP palletized.
---
SHIPPING MARKS:
---
Neutral export standard. Also can be customized.
---
STORAGE VALIDITY:
---
12 months.