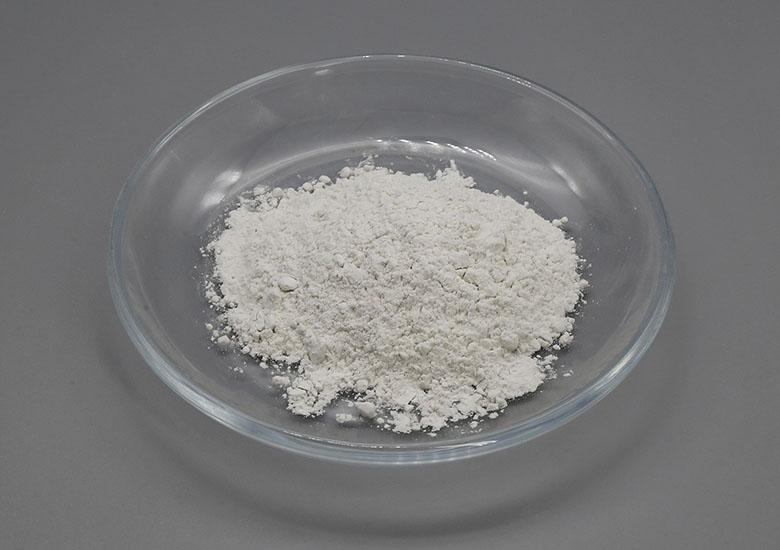 ---
Rubber Accelerator MBTS
---
CHEMICAL NAME:
Mercaptobenzothiazole disulfide
MOLECULAR FORMULA:
C
14
H
8
N
2
S
4
MOLECULAR WEIGHT:
332.50
CAS NO:
120-78-5
CHEMICAL STRUCTURE:

ITEM
POWDER
OILED POWDER
GRANULE
Appearance
Gray-white powder (granule)
Initial melting point
170.0℃ min
170.0℃ min
170.0℃ min
Loss on drying
0.30% max
0.50% max
0.30% max
Ash
0.30% max
0.30% max
0.30% max
Residue on 150μm sieve
0.10% max
0.10% max
/
Residue on 63μm sieve
0.50% max
0.50% max
/
Additive
/
0.1%-2.0%
/
Granule diameter
/
/
1.50mm
---
PROPERTIES:
---
Gray white powder/granule.The relative density is 1.45~1.50. In room temperature, it slightly dissolved in benzene, toluene, carbon tetrachloride,trichlorobenzenes, acetone, ethanol, ethyl ether,and not dissolve in water, ethyl acetate, petrol and lye.
---
APPLICATION:
---
It gives moderate processing safety and moderately fast cures with flat plateau.The vulcanized characteristics are similar to those obtained with MBT. In fact, MBTS can be usually used when MBT is too scorch.
Compounds cased on MBTS have slightly better aging and reversion resistance than corresponding ones based on sulfenamides.
It can be boosted by use of secondary accelerators to achieve a faster cure and higher modulus.
---
PACKING & LOADING:
---
Packed in Kraft paper bags of 25kgs net each with P.E. liner inside, or jumbo bags.
12Mt per 20'GP, 24Mt per 40'GP, palletized.
---
SHIPPING MARKS:
---
Neutral export standard. Also can be customized.
---
STORAGE VALIDITY:
---
12 months.