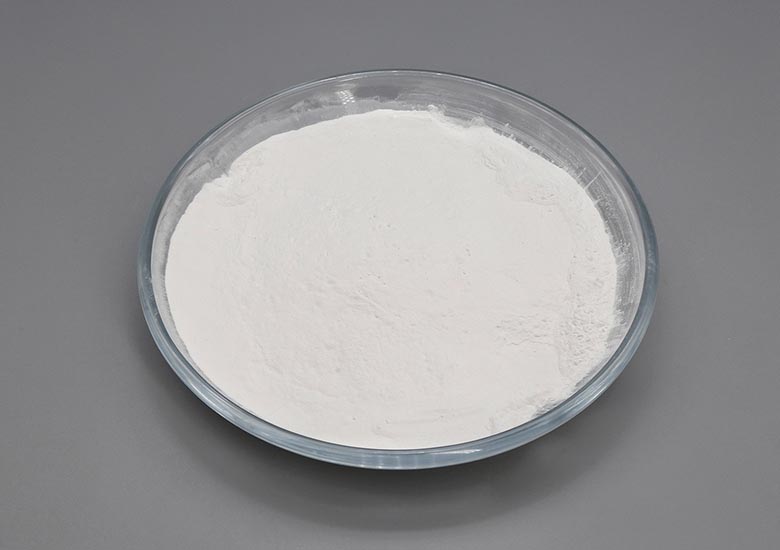 ---
Rubber Accelerator ETU
---
CHEMICAL NAME:
Ethylene thiourea
MOLECULAR FORMULA:
C
3
H
6
N
2
S
MOLECULAR WEIGHT:
102.17
CAS NO:
96-45-7
CHEMICAL STRUCTURE:

ITEM
POWDER
OILED POWDER
GRANULE
Appearance
White powder/granule
Initial melting point
195.0℃ min
195.0℃ min
195.0℃ min
Loss on drying
0.30% max
0.50% max
0.30% max
Ash
0.30% max
0.30% max
0.30% max
Residue on 150μm sieve
0.10% max
0.10% max
/
Residue on 63μm sieve
0.50% max
0.50% max
/
Additive
/
0.1%-2.0%
/
Granule diameter
/
/
0.6-2.5mm
---
PROPERTIES:
---
White powde/granuler, bitterness, the melting point is over 195℃, density is 2.00g/cm³, soluble in alcohol, a little soluble in water. The products containing the accelerator are stainless. The storage is stable.
---
APPLICATION:
---
As the second accelerator, it has a little tendency to scorch, a high degree of processing safety and enables proper vulcanization to be attained speedily at normal vulcanizing temperatures. Presents characteristics vulcanization kinetics and gives the vulcanization with excellent physical properties (high tensile strength, low compression set, large plasticity and good heat resistance).
---
PACKING & LOADING:
---
Packed in Kraft paper bags of 25kgs net each with P.E. liner inside, or jumbo bags.
12Mt per 20'GP, 24Mt per 40'GP, palletized.
---
SHIPPING MARKS:
---
Neutral export standard. Also can be customized.
---
STORAGE VALIDITY:
---
12 months.