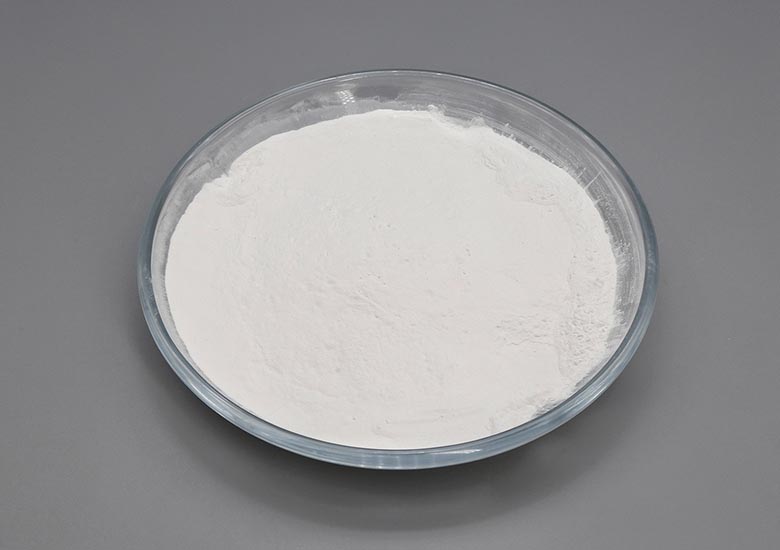 ---
Rubber Accelerator DPTU
---
CHEMICAL NAME:
N, N'-Diphenylthiourea
MOLECULAR FORMULA:
C
13
H
12
N
2
S
MOLECULAR WEIGHT:
228.31
CAS NO:
102-08-9
CHEMICAL STRUCTURE:

ITEM
POWDER
OILED POWDER
GRANULE
Appearance
White powder (granule)
Initial melting point
148.0℃ min
148.0℃ min
148.0℃ min
Loss on drying
0.30% max
0.50% max
0.30% max
Ash
0.30% max
0.30% max
0.30% max
Residue on 150μm sieve
0.10% max
0.10% max
/
Residue on 63μm sieve
0.50% max
0.50% max
/
Additive
/
0.1%-2.0%
/
Granule diameter
/
/
0.6-2.5mm
---
PROPERTIES:
---
White powder/granule. The density is 1.32. A little bitter, flammability, almost no poison. Soluble in alcohol, acetone, diethylether, cyclohexanone, tetrohydrofuran, partly soluble in all PVC platicizers, insoluble in water and CS2. Soluble in alkali solutions and precipitation from acid solution.
---
APPLICATION:
---
Medium-speed vulcanization accelerator. Synergises with sulfur donor to boost vulcanization when used in NR, SBR. Need ZnO to be effective. Used as secondary accelerator in CR & EPDM vulcanization system. Used in latex products, cables and general industrial products. Its critical temperature is 80. also could b used as raw materials for pharmaceutical and dye and the best reagent for Os and Rh.
---
PACKING & LOADING:
---
Packed in Kraft paper bags of 20kgs/25kgs net each with P.E. liner inside
Granule Form: 10Mt per 20'GP, 20Mt per 40'GP, palletized
Powder Form: 8Mt per 20'GP, 16Mt per 40'GP palletized
---
SHIPPING MARKS:
---
Neutral export standard. Also can be customized.
---
STORAGE VALIDITY:
---
12 months.