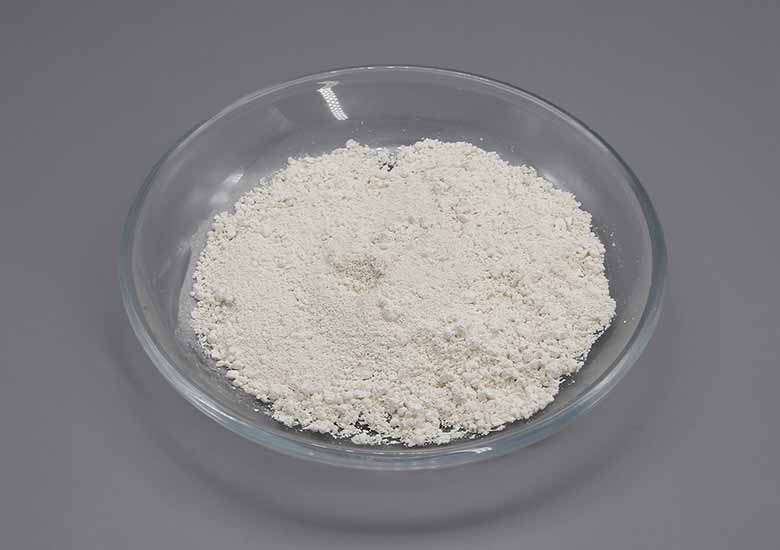 ---
Rubber Accelerator CBS
---
CHEMICAL NAME:
N-Cyclohexy-2-benzothiazole sulfenamide
MOLECULAR FORMULA:
C
13
H
16
N
2
S
2
CAS NO:
95-33-0
CHEMICAL STRUCTURE:

ITEM
POWDER
OILED POWDER
GRANULE
Appearance
Gray-white powder /granule
Initial melting point
98.0℃ min
98.0℃ min
98.0℃ min
Loss on drying
0.30% max
0.50% max
0.30% max
Ash
0.30% max
0.30% max
0.30% max
Residue on 150μm sieve
0.10% max
0.10% max
/
Residue on 63μm sieve
0.50% max
0.50% max
/
Additive
/
1.0%-2.0%
/
Granule diameter
/
/
1.50mm
---
PROPERTIES:
---
CBS is gray-white powder/granule with a little odor no poison, density 1.31-1.34.Soluble in benzene, boluene, chloroform, CS2, CH2Cl2 acetone, ethyl acetate, hardly soluble in alcohol. Insoluble in water, gasoline, acid/alkali with lower concentration.
---
APPLICATION:
---
CZ is a medium fast primary accelerator, suitable for NR, IR, SBR, NBR, HR and EPDM.
Also an outstanding delayed action accelerator.
Be top effective and safe when used at ordinary processing temperatures, cause no scorches.
Vulcanized show excellent physical property and quickly complete.
Usually used alone when activated by DPG, TMTD and TMTM.
---
PACKING & LOADING:
---
Packed in Kraft paper bags of 25kgs net each with P.E. liner inside, or jumbo bags.
12Mt per 20'GP, 24Mt per 40'GP, palletized.
SHIPPING MARKS: Neutral export standard. Also can be customized.
---
STORAGE VALIDITY:
---
12 months.