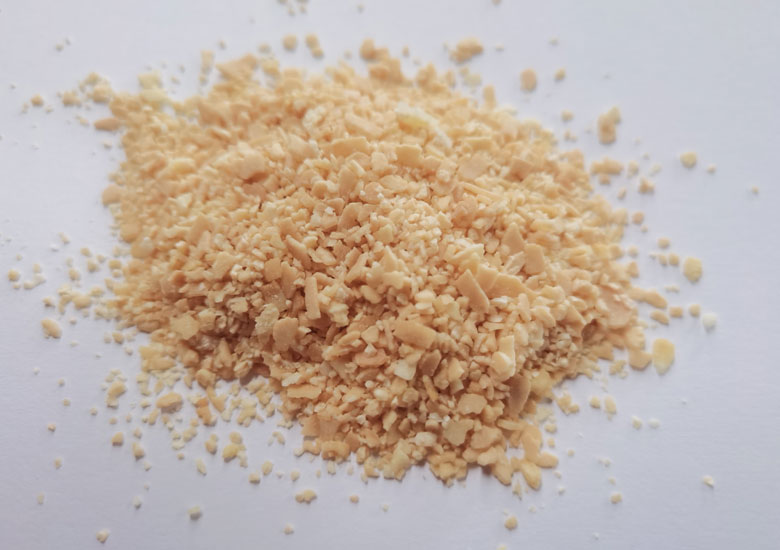 ---
YLSCH® Rubber Antiozonant NOXCA
---
CHEMICAL NAME: 3,9-di-93-cyclohexenyl0-2,4,8,10-tetraox-aspiro[5.5]undecane
MOLECULAR FORMULA: C19H28O4
CAS NO: 6600-31-3
SYNONYM: Lanxess Vulkazon AFS/LG

---
NON-STAINING ANTIOZONANT:
---
Nonstaining antiozonant, excellent dynamic protection and excellent antioxidant protection.
Protect Vulcanizates where color and design play a major role, perfectly suit for light-color and color rubber products, will not change products color.
---
APPLICATION:
---
• Highly effective in CR,CIIR and BIIR,even without wax.
• Also used in NR,SBR or blended rubber,and IIR/CR(95/5)blended rubber or inner rubber.
• No protection from heat oxidation,flexing resistance,or rubber poisons,need to synergies withother anti aging agents.
• Its non-staining property makes it possible to be used in light-color or color products,especially high-level rubber products,such as
① Profiles,hose,seal,cable,auto parts;
② IIR tube,cycle tire,white sidewall,color tire;
③ Sneakers and other leisure products;
④ Latex products,such as latex pillow,mattress and medical bandage.
---
PACKAGE:
---
Packed in Kraft paper bags of 25kgs net each with P.E. liner inside, or jumbo bags.
---
STORAGE VALIDITY:
---
12 months.