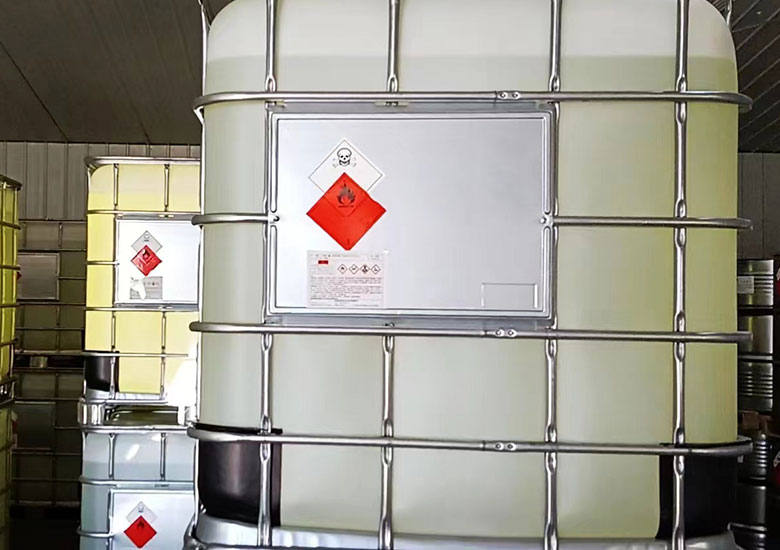 ---
DIMETHYL DISULFIDE(DMDS)
---
MOLECULAR FORMULA: C2H6S2
MOLECULAR WEIGHT: 94.2
CAS NO: 624-92-0
STRUCTURAL FORMULA: CH3-S-SCH3
UN NO.: 2381

| | |
| --- | --- |
| ANALYSIS ITEMS  | STANDARD  |
| Appearance | LIMITED LIQUID |
| Purity | 99.5% min |
| Sulphur content | 68.10% |
| Water content | 0.06% |
| Methyl Mercaptan | 0.02% |
| Flash Point | 16°C |
| Density(20/4°C) | 1.062 |
| Melting point | -84.72°C |
| Solubility | Slightly soluble in water, soluable in light alcohols, ether |
---
APPLICATION:
---
Used as solvent,intermediate of pesticides,in oil refining industry,widely used as activator in preliminary vulcanization procedure of catalyzers used in certain products(including naphtha,gasoline,kerosine diesel oil)hydrodesul furizaliondroforming and hydrocracking process,in agricultural chemistry,used to prepare fenthion.
---
PACKAGE:
---
200kg net UN-approved PE-drum,200kg iron drum,1000kg IBC barrels,ISO-TANK by customer's requirement.
---
GET THE SPECIFICATION:
---
It should be stored in a dry, ventilative and clean warehouse; kept away from fire and hot etc.