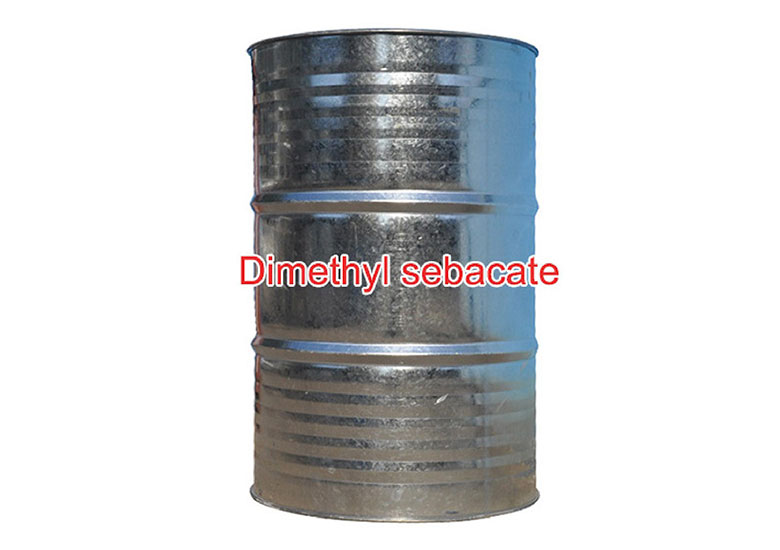 ---
Dimethyl Sebacate
---
PRODUCT NAME: Dimethyl Sebacate
CAS NO: 106-79-6
MOLECULAR FORMULA: C12H22O4
MOLECULAR WEIGHT: 230.3
GRADE: Technology grade
PACKING: 200kg per galvanized Iron Drum
NET WEIGHT: 200kg/drum
GROSE WEIGHT: 221.5kg/drum Quantity : 16MT (1*20FT)
CARRIED STANDARD: Q/1626TXH 002-2019

| | |
| --- | --- |
| ITEM | SPECIFICATION |
| CONTENT DMS | 99.5MIN |
| COLOUR(APHA) | 10MAX |
| ACID VALUE(MG KOH/G) | 0.2MAX |
| SPECIFIC GRAVITY(28 DEG C) | 0.986-0.990 |
| MOISTURE | 0.1%MAX |
---
STORAGE INFORMATION:
---
Stored at in a dry, well-ventilated location. Keep drums closed when not in use.br/> Keep away from heat, not above 60℃.
---
USAGE:
---
Dimethyl sebacate is used as a plasticizer, softening agent, solvent for cellulosic resin, polyethylene resin and synthetic rubber and especially as a major raw material to produce Light Stabilizers such as HALS770 and HALS292.