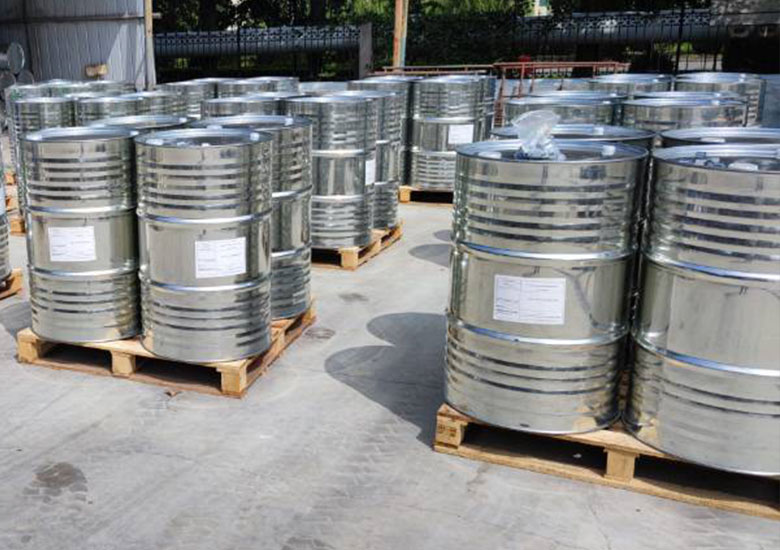 ---
Dibutyl Sebacate
---
PRODUCT NAME: Dibutyl Sebacate (DBS)
CAS NO: 109-43-3
MOLECULAR FORMULA: C18H34O4
MOLECULAR WEIGHT: 314.46
GRADE: Technology grade
PACKING: 190kg/galvanized Iron Drum or bulk in Iso Tank Container
NET WEIGHT: 190kg/drum
GROSE WEIGHT: 221.5kg/drum
QUANTITY: 15.2MT (with pallet ,20FT)
CARRIED STANDARD: Q/1626TXH003-2019

| | |
| --- | --- |
| ITEM | SPECIFICATION |
| PURITY | 99.0%MIN |
| SPECIFIC GRAVITY(20°C) | 0.935-0.939 |
| FLASH POINT | 180 MIN |
| COLOR (APHA) | 15 MAX |
| LOSS ON HEATING(%) | 0.20 MAX |
| ACID VALUE(MG KOH/G) | 0.10 MAX |
| MOISTURE(%) | 0.2 MAX |
---
STORAGE INFORMATION:
---
Stored at in a dry, well-ventilated location. Keep drums closed when not in use.
Keep away from heat, not above 60℃.
---
APPLICATION:
---
This product has good low temperature performance and plasticizing effect. It is a cold-resistant plasticizer for plastics and polyvinyl chloride. It can also be used for rubber, cables and synthetic jet engine lubricants, rocket boosters, and food contact packaging materials. Cold-resistant plasticizer for synthetic rubber. Spices, mainly used to prepare fruit flavors. Plasticizer (for packaging materials). Cold-resistant plasticizer, compatible with most resins and synthetic rubbers, and can be used as the main plasticizer. The product is non-toxic and can be used for packaging materials in contact with food. The product feels good. This product is used as a plasticizer for many synthetic rubbers, which can make the products have excellent low temperature performance and oil resistance. The main disadvantage of this product is that it has a large volatilization loss and is easily extracted by water, soapy water and detergent solutions, so it is often used in combination with phthalate plasticizers. Gas chromatographic stationary liquid, plasticizer and rubber softener, also used in perfume preparation and organic synthesis.